Towing Accessories
We carry a full line of towing accessories to get you on the road safely and legally.
Light Bar Remote Taillight Assembly



$245.00
Made of rugged PVC our premium light bar won't rust or rattle and scratch the chrome. 60" long this unit is completely weatherproof featuring sealed beam lights, flush mount 7-way socket and reflectors. Includes 4 u-bolts and bungie straps for mounting to the towed vehicle.
7-Way Power Cord Extension Cable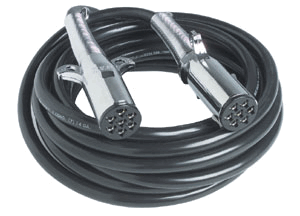 $165.00
Heavy duty 7 way 60ft power cord with ABS composite plugs provides power for your remote light bar
Heavy Duty Towing and Safety Chains

Alloy Tow Chain Set - 3/8" X 20FT $399.00 PR
Towing and safety chains for secure and safe hookups.

The above items are the basic needs for most hookups. If you need any items not listed here just ask and we can get it for you .


Heavy Duty Truck Service Equipment
800-992-1478
Serving Industry World Wide
Copyright 2023 Direct Equipment Supply All rights reserved